Is Your Child Making These Mistakes in Speech or Language?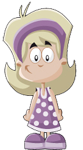 speech sound errors
stuttering
trouble following directions
difficulty hearing sounds in words
trouble getting a voice out
difficulty saying the word he means to say
trouble remembering to bring home homework or belongings
difficulty "getting" jokes
difficulty telling or understanding a story
trouble making or keeping friends
We're Different than Other Speech Language Pathologists
Working with children (and their caregivers) to improve communication is what we do at Circle Speech Services. As speech therapists, we work with your child to determine what (if anything) is wrong. Sometimes, children simply need a little help building confidence by learning how to make certain sounds. Other times, there may be a learning disability or other more complex problem. Whatever it is, we work with you to figure it out and help your child build their confidence and communication.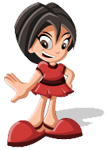 We are professionals with extensive, specialized training in communication disorders, including:
Developmental delays
Childhood Apraxia of Speech (CAS)
Auditory Processing Disorder (APD)
Autism Spectrum Disorders (ASD)
For example, Childhood Apraxia of Speech (CAS) is a motor planning problem affecting thousands of children. It can cause your child to have difficulty saying what he wants, when he wants. Other communication differences may include autism spectrum disorder, language processing differences or decreased language comprehension. There's a wide variety of speech difficulties that can affect your child.
At Circle Speech Services, our focus is upon showing you how to improve your child's communication skills in everyday life, not just in a therapy session. We will find out, together, how your child learns best. Then, we'll use that learning style to gain stronger communication skills. We will give you, as a parent, clear practice strategies to use throughout a typical day. These strategies will help your child communicate with you.
Our Customized Approach
One of the reason parents like you come to us is because we offer a customized approach. We offer individual therapy sessions for your child at a location convenient to you and we take some insurance as well as have out of pocket options.
As a result, you're in charge of your child's therapy.
We find most people appreciate having options.
We can come to your home, your child's school or you can bring your child to one of our offices in Richboro or Doylestown. You can even blend the three. This makes it convenient for you and keeps you in control of your child's learning.
Plus, we offer a mix of insurance and private payment options so you can craft a therapy plan that makes sense for you from every angle.