How Do Speech Therapy Services Work?
Circle Speech Services offers speech and language therapy services in Bucks and Montgomery Counties.
We take a collaborative approach to your child's speech therapy.
That means we work with you to create sessions that address your goals and work for your child. We'll even teach you techniques to work with your child in between our sessions.
We'll make it fun!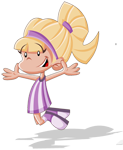 We'll start with a few questions and then work with your child to get a sense of their skills and needs.
We want to know your goals for your child. What have you tried already? Where do your frustrations lie?
One of our speech therapists will work with your child to assess his or her developmental stage.
We'll spend a session working with your child and learning about them.
We want to know what types of activities your child likes so we'll know the best strategies to help your child learn. It'll look a lot like playing, because we know children learn best when they're having fun and relaxed.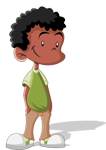 After that session:
We'll give you tactics to implement to help their speech. You'll incorporate these easy activities into your routine. The result is your child starts making progress right away.
After the first session, we will determine a path to move forward.
Our mission at Circle Speech Services is
"To give families practical tools to improve their child's communication skills every day"
The reason is simple. When you can incorporate speech therapy practice into your everyday routines, your child will improve faster.
As they improve, we'll adjust our strategy so your child continues to find it fun and rewarding.
The result is, your child will develop confidence.