What Makes Circle Speech Services Different from Other Speech Therapy Options?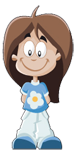 If you're like our current clients, you're looking for the most effective speech therapy solution for your child. Can you imagine sessions that your child actually likes and maybe even looks forward to participating in?
After all, if your child enjoys it, don't you think they're going to progress faster?
That's our goal for you and your family.
If you're the parent of child with a communication disorder or developmental delay and speech therapy is recommended you may not know where to start finding help.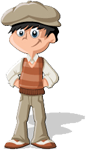 If your child is school age, you can have the option of the district speech pathologist but your child may see them infrequently or with a group of other students, which will make it tough for your child to progress.
If you've tried taking your child to a private therapist but still aren't getting the results you want, it could be because they don't offer the right solution for your child.
As you know, everyone learns differently and is an individual. What works great for one kid may fall flat for another. That doesn't mean the techniques are "wrong", just that each child requires a different approach.
That's where Circle Speech Services Comes In
We offer a customized approach for your child. If a child likes to be active, we'll use activities that allow her active approach like pairing speech with movement play. If she likes quiet activities, we might choose books or puzzles.
The goal is help her learn and gain confidence and the best way to do that is provide sessions that cater to your child's learning styles.
Not only do we customize sessions, we can also come to you. That cuts down on your travel time. Plus, there's an advantage to seeing your child in his or her natural surroundings. They're relaxed at home and we can see your family routines easier.
We Have a Blended Service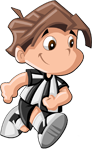 We're taking a hybrid approach at Circle Speech Services in our efforts to give your family the best service and the best value.
No longer do you have to choose "either, or". We still offer the completely mobile, "come to you" service but we're also accepting some insurance and can create a custom package of some school visits combined with home or in-office visits all with our highly trained therapists who use our proven speech therapy techniques such as DIR/Floortime® and PROMPT©.
You Have Control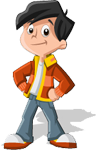 We think it's important to have a say in how and where your child is treated. You DO have choices. You don't have to be relegated to the therapist who serves the entire district so your child has inconsistent sessions.
With Circle Speech Services, your child can have frequent sessions so they make faster progress.
With our blended packages you can choose 3 home visits, 5 school visits and 3 office visits, for example, and you'll be able to use insurance for some of it. Or, you can have all the visits occur at school. It's up to you. We'll make recommendations to guide you through the best choices for your family.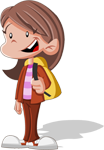 Currently we accept Blue Cross Blue Shield Highmark, United Health Care, and Cigna in network. We're in the process of becoming an in-network provider with other insurance companies. We'll keep you updated. You can contact me to find out when your insurance plan is coming.
We also offer reasonable out of pocket rates.
So what are you waiting for? Circle Speech Services offers a blended approach to your child's speech therapy. Our approach can work for your schedule, budget and child. We serve Bucks and Montgomery Counties. Call 215-622-5004 or email to start the conversation about getting your child the help he or she deserves.