Answers to Your Speech Therapy Questions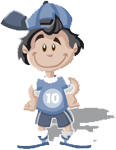 As speech therapists who have worked in many different settings and now run or work in a private practice, we've plenty of experience with children who have communication disorders. Whether developmental delays, difficulties with certain sounds, fluency disorder or a communication challenge such as autism. We also have lots of experience with the ins and outs of delivering speech therapy to children in a school, home or clinic.
As a result, here's a short list of some of the most frequently asked questions regarding speech therapy. What it is, how it's practiced, how you know if your child needs it and the practical matters of logistics and payment.
What's "typical" for speech development?
The U.S. Department of Health & Human Services has published a useful checklist regarding "typical" expectations for speech development. These are just general guidelines, so please feel free to contact me to discuss your child's specific situation.
Click here to download the checklist
What types of communication disorders are there and how do I know if my child is affected?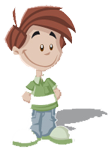 There are many types of speech and language disorders including stuttering, difficulty pronouncing certain sounds –like "S, R or L", and cognitive-language differences (atypical thinking skills). Some children have problems using their voice or maintaining their voice quality and others don't hear well or face difficulty expressing themselves.
One or more of these communication disorders may affect a child and the approach to help them will be different depending on the problem. A full evaluation will help pinpoint the source of the difficulty which will guide the speech therapist.
What classroom support is needed?
Classroom supports and accommodations are as individual as each child. We will learn about your specific classroom and your child's needs. We then make recommendations, based on our assessment, so your child can be successful in the classroom.
What kind of social language should they have?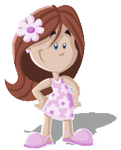 Social language is the term for language used to engage another person. Social language can be non-verbal, like a hug or a glance. Social language can be verbal, like a greeting or a conversation. Babies use verbal and non-verbal social language skills as a newborn to learn about the world and develop close relationships with their family. Social language is complex and changes quickly based on the age and environment of a child. Both verbal and non-verbal social language skills can be taught and practiced.
How frequently do they need speech therapy?
This will depend on your child's severity and other factors but we usually try to see a child at least once a week. Therapy may start out more intensive and decrease in frequency as goals are met.
What do the other professionals who work with my child need to know?
Your child's regular teachers and care givers will benefit from knowing your child is undergoing regular speech therapy sessions and incorporating some simple techniques into their regular routines with your child. We are available for classroom consultations as well as IEP meetings, conferences and phone meetings.
Where do you see my child?
Unlike many speech therapists who only see children in one setting, like school, we can also work with your child at home or in one of our offices in Doylestown or Richboro. We can discuss the best option for you.
How does a speech and language problem hinder my child's learning?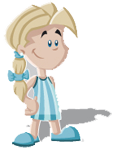 Obviously, communication is a big part of learning. If your child is unable to ask or answer questions, tell stories, process language or use language to play with friends, then he or she is likely to miss out on understanding the context of new information, retaining what is taught and developing friendships at school.
How do I help my child?
As a trained speech therapist, we'll guide you with feedback and offer techniques to help your child learn. We will also work with your child's teacher and other adults to ensure everyone involved in your child's learning is on board and understands the bigger picture.
As a parent, you'll learn tactics to incorporate into your daily activities so your child learns a little every day and it's not overwhelming.
How does it work?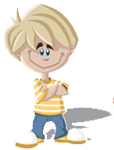 First, we have a conversation about what you've already tried with your child and your feelings of what's worked and what hasn't. Then, we work with your child to see how he or she responds and get a feel for how he learns. Afterward, we'll show you some techniques you can use and we'll create a plan going forward. You can see more on the services page here.
Do you take insurance
Yes, we accept Blue Cross Blue Shield Highmark, United Health Care, and Cigna in network. We're in the process of becoming an in-network provider with other insurance companies. We'll keep you updated. You can contact us to find out when your insurance plan is coming or sign up below for our email newsletter.